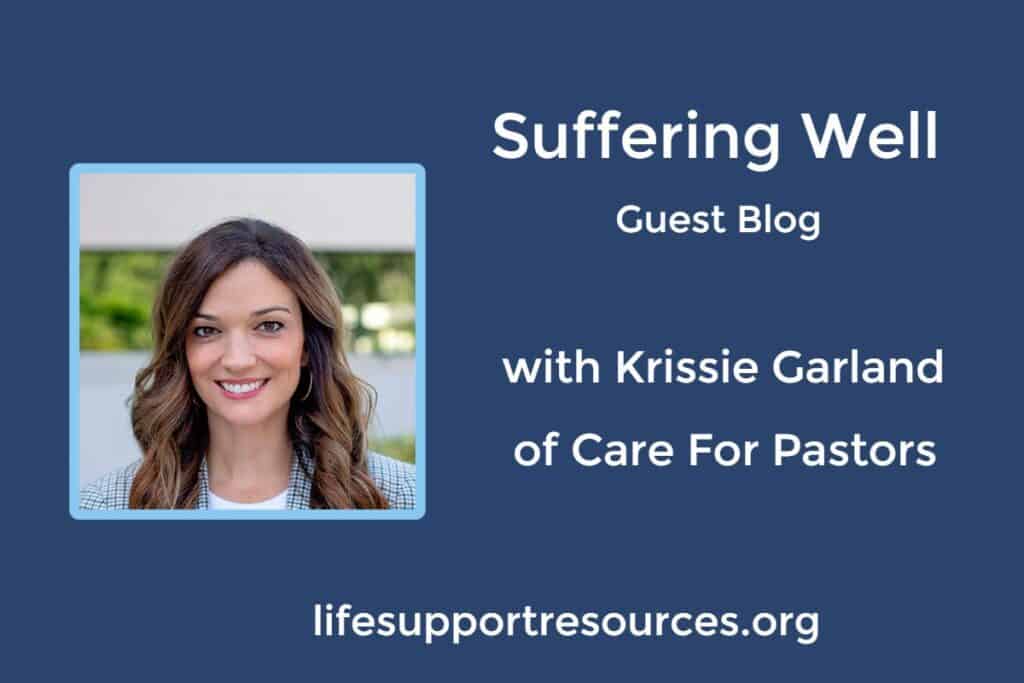 Suffering well in ministry isn't easy. This guest post from Krissie Garland, Ministry Director and Counsellor with Care For Pastors shares life and scriptural wisdom from the wife of a pastor who died by suicide. 
Krissie shares some of their story, as well as the questions she faced and faces in the aftermath of her husband's death.
Krissie will be joining us in the near future as a guest on the LifeSupport Podcast to share more of her story.  Read more about and link to Care For Pastors and A Right Heart below.
All LifeSupport Resources
Are FREE For Ministry Use
Visit the blogsite for A Right Heart for the article
Care For Pastors has a vision to see every pastoral family persevering in ministry, developing a healthy church, and leading in community transformation.  CFP's bold mission is to uphold pastoral families in ministry by providing the safest place for them to turn, an ongoing relationship of encouragement and counsel, and resources that ignite growth in the pastor's family, church and community.  For more than a decade Care For Pastors has come alongside thousands of pastors, spouses and pastors' kids to provide in person and virtual counselling and coaching as well as on-site week-long counseling for pastors and spouses.
A Right Heart is a ministry that serves the broken hearted and lifts up the name of God so that people know Him, who is true Hope and Healer of all people. ARH equips and empower people wherever they are on their faith journey, providing tools and resources they can use every single day. Through biblical meditation, devotional blogs, personal testimonies, Bible reading plans, classes, and grief support, the hope of ARH is that you will know God and have a greater revelation of who He is and who He's always been.