Meet the team of people behind the LifeSupport library of mental health resources.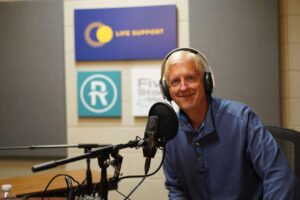 A multiple Emmy Award-winning producer, Steve is the Executive Director/Executive Producer, as well as a co-founder, of Five Stone Media.  Steve's producing career specialized in both live and taped events, managing multiple projects simultaneously and developing innovative program and content concepts for clients ESPN, FOX Networks, Turner Broadcasting and others. After meeting John Turnipseed around the campfire, a passion for telling transformational stories of redemption was formed, and Five Stone Media was born. Steve and his wife Jennifer have 4 grown children, and enjoys the world of aviation and chasing race cars.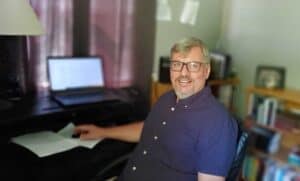 Operations Director/Curriculum Writer
Lee joined Five Stone Media as our project manager in 2018. His 30 plus-year background as an entrepreneur includes launching and growing several successful retail, training and service businesses.  In 2013 Lee made the decision to bring his experience and gifts for business development and management to the non-profit world.  Lee has a passion for life transformation and for 6 years served as volunteer director for Quest 180, the recovery ministry of  Eagle Brook Church.  Lee has four grown children, two grand-children and enjoys working on his landscaping and relaxing at the cabin with his wife, Sheila and extended family.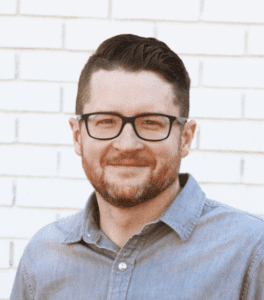 Director of Church Engagement
Neil has excitedly joined the Five Stone team in 2022 to help engage churches with LifeSupport Resources. Neil spent many years in the business world in sales and leadership before serving churches as a pastor in both Minnesota and Texas for more than a decade. Connecting with people and helping them take the steps God has for them is a passion and calling for him. Neil dealt with clinical level depression, anxiety and panic attacks for years and is happy to see the pathway for care growing for many through LifeSupport. Neil is married to Debra and they have 3 spirited daughters. He loves chasing muskies, hunting and all things sports.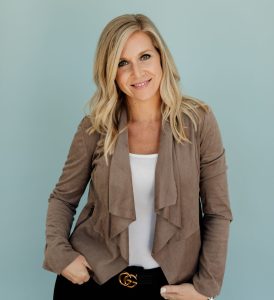 Tabatha Perry is the Volunteer Coordinator for Five Stone Media and has a passion for empowering and uplifting underserved women. With over 18 years of experience in the Justice System, Tabatha has gained a wealth of knowledge and expertise in the field. She holds a Masters in Social Work and runs her own Life Coaching business, helping executive women to overcome burnout, reach their full potential, and maximize their impact!
Tabatha's dedication to her work is driven by her belief that every person is created with purpose and value, regardless of their past experiences or circumstances. Throughout her career as a Parole Officer Intern, Diversion Officer, Mentor, Therapist, and Life Coach, she has remained committed to this belief and has helped countless women and men to see their worth and potential. She has been a consistent volunteer with Five Stone media since 2019.
Originally from Alaska, Tabatha has lived in Colorado and Texas, and now Minnesota. When she's not working and managing her home, she enjoys running, reading, and traveling with her husband and two beautiful daughters. Her unwavering commitment to serving others and her infectious positive attitude make her a true inspiration to all who know her.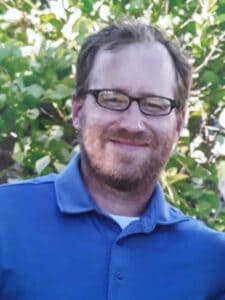 Content Writer/Curriculum Assistant
Jon brought his considerable creative talents to Five Stone in 2019. In addition to being one of the fastest writers in history, Jon performs much of the essential editing and research that goes into our resources.  He was born and raised in the Minneapolis area and attended Oklahoma Christian University where he
received a journalism degree. He worked as a managing editor for an Oklahoma City-area newspaper for 10 years. Jon's life took a drastic turn when he was arrested and incarcerated in 2017. God took him on a journey that led him back to Minnesota where he is able to use his expertise and gifts for reaching people who have experienced incarceration. Jon's hobbies include sports and playing music (guitar), a passion he shares with his fiancé, Emily,
Jon is a key contributor and editor for the Journal of Mental Health and Ministry at LifeSupport.
For More Stories of Real People...